You know how sometimes you have those friends that can just come over regardless of how your house looks or if you happen to still be in your pjs and it's 3pm? Well, I'm pretending that's exactly what happened with Elizabeth from Simple Simon and Company! We are in the middle of switching internet providers and YESTERDAY I was supposed to have this post up. It just was NOT able to happen, so I feel like I've invited a friend over to sit on my porch and despite my messy house, we are still hanging out having a great time! I feel so blessed to have each of these incredible bloggers join me on my blog "Porch", a series inspired by my Gramie Ali who loved crafting and creating from her OWN real life porch! So without further ado, I welcome Elizabeth to kick back and share with us today!
Hi! I am Elizabeth, from the blog
Simple Simon and Company
. I share a little piece of blog land with my sister-in-law who also shares my name, the same kind of minivan, the same number of kids and occasionally the same color of cardigan ;)
Both liZ and I consider ourselves very Lucy and Ethel-esque. We tend to get ourselves into sticky situations--but at least they make for good comedy. Like the time we tried to jumpstart Liz's car at 1:00 in the morning, or the time I locked my keys in the car late at night after a pattern-drafting class and had to call the police all while standing in a scary-part of downtown. Or even the time that we taught a pattern-drafting class and ended up talking about crotches for 10 minutes.
Yes, that pretty much sums us up.
But back to sewing (that's why you're here isn't it?) One of the things we love at Simple Simon is skirts. We love to make skirts (and in Lucy and Ethel fashion are currently obsessed with figuring out every possible skirt combination).
We can't get enough of sewing skirts for ourselves and for our girls. So, today during "our porch" time, I am sharing some of our favorites....
Thanks Vanessa for having us today!!!
~Elizabeth
Goodness, Oh how I love all this inspiration at my finger tips! I personally adore skirts and LOVE even more the Skirting the Issue cause hosted in the summer by these wonderful ladies at Project Run & Play AND I cannot WAIT to see the upcoming competition at Project Sewn, a new blog devoted to women's sewing! Now that is MY kind of sewing!!! Oh, and did you know I dressed up as Lucy this past Halloween? I happen to love her, too! Thank you so much, Elizabeth for sharing!!! Be sure to add these amazing blogs to your reader list (but I have a feeling you all already do, as their inspiration is amazing daily!)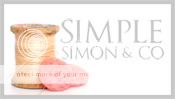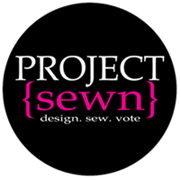 XO,